What are the Best Colleges for Computer Science and Engineering?
Some of the best colleges for computer science and engineering collectively embody the most sought-after field in today's college education. We are seeing unique offerings, from UIUC's CS+X program to UC Berkeley's coveted Management, Entrepreneurship, and Technology (MET) program. 
When it comes to finding the top and best colleges for computer science and engineering, it all comes down to:
Hands-on computer science and engineering curriculum

Specializations available in the best computer science colleges

Location near job opportunities for computer science and engineering majors
Will my Computer Science major degree get me into Amazon or Google?
First of all, a hands-on engineering curriculum refers to a practical and experiential learning experience where students aren't just learning theory. It means working on real-life projects, case challenges, and collaborating with others to solve complex problems. It also means, being able to apply concepts in ways that build one's resume. There are many best computer science and engineering programs that are based on theory. However, in today's competitive job market, it's all about how you can get the job done. After all, most students aren't going into CS or Engineering to go into research. No, they're looking to build cool stuff and work for Amazon or Google, or create the next multi-billion dollar startup.
Can I choose bioengineering or biotechnology as an engineering major?
Second, it's important for students to focus learning on specific niche areas of interest. Areas like AI and machine learning, data science, and even Bioengineering or Biotechnology are all attractive career paths as majors in college. So, it's a huge value proposition if a college offers specialized pathways of study.
Where should I study computer science or engineering major?
Third, location matters – a lot. If you go to a computer science or engineering college that's nowhere near business jobs, then it doesn't matter how high of a ranking that program is. In today's job market, if you don't have experience, then you're not getting hired – period. A critical part of undergraduate years for computer science and engineering majors is developing work experience on your resume. So, choosing a college that's reputable for employing students nearby is a massive point to consider. Therefore, here are our top seven favorite universities for undergraduate engineering programs, taking into account the above three criteria:
In conclusion, every university that offers computer science and engineering majors have something specialized. It is up to the students to choose the best program they wish to pursue.
As always, mentors and counselors at ReadyEdgeGo always offer "Free College Consultation." Take your chance on us today!
You can access blogs about our "Biological Sciences" and "Pathway to Medicine" here.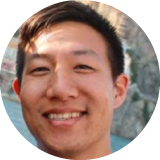 Dan Zhou