When is it Time to Eliminate Colleges from your List? 
A common high school college research question is, "When is it Time to Eliminate Colleges from your List?"
Researching and visiting colleges can be fun, but
you can't apply to them all
! Of course, if you are willing to write all the essays and pay for all the application fees you can, but I think it best if you get your list down to a manageable number. Admissions can be very unpredictable, so it is always a good idea to have a solid list of
Reach Colleges
(hard for you to get into),
Target Colleges
(colleges you have a good chance of getting into), and
Safety Colleges
(colleges you will most likely get into).
At this time, I recommend students apply to 4-6 Reach Colleges (if you are from California, all
University of California colleges
count as one college, and all
CSU colleges
count as one college), 6-8 Target Colleges, and 4 to 6 Safety Colleges. So if you have a list of colleges you like that have numbers above 25, how can you cut them down?
Trimming your college list:
Recheck each college to be sure they have your major interests and programs you are interested in.
Recheck each college to make sure the campus offers you interesting things to do and extracurricular activities you want to participate in.
Recheck the size of the college. Do you want the anonymity of a large university or the friendlier atmosphere of a small college? If you like small colleges, you could still apply to large universities with stellar Honors Colleges which would give you the advantages of both, if you qualify for honors.
The atmosphere of the school. Recheck it! You can depend on the Fiske Guide to Colleges to guide you here. Is the culture too competitive, religious, too open, or too structured? They are all different, look for the atmosphere you want.
Have you visited the college? Colleges look very different on paper than they do in person. If you cannot visit, check a YouTube video of the university and see what you think.
Rethink location. Rural? Suburban? Small town? Large city?
Expense. Think about the ability to pay, but remember there are merit scholarships and scholarships available as well as financial aid.
These are a few factors to consider when you need to cut down your college list. I know it can be challenging! Good luck!
Book a meeting for a Free Consultation here!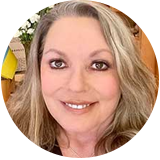 Tam Warner Minton